SHADOW LAKES
SPORTSMANS FISHING CLUB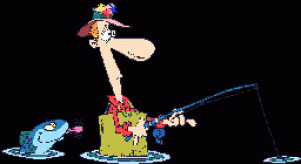 ---
FISHING CLUB MEETING
April 15th
Amenity Center
9 am - Come for talk and coffee

---

Chili Mixer

While very little ice, there were some winners: The Pawelski family for largest fish, most fish and a young man named Maine who caught a 5" perch. The best: great time, food and friends. I even tried ice skating under the pavilion....a thank you to Jim for staying by my side. Peg

---
---
WALLEYE STOCKING
JUST HAPPENED!
Walleye on Thursday 10/26/17
(Perch, Crappie and Trout) yet to come!

---
OKTOBERFEST 2017!

At 5 pm it was horribly rainy and cold, but members came to the Oktoberfest anyway. As you can see by Jane Hill, the sun did come out with a beautiful rainbow and we had brats and apple strudel (along with some other very temping dishes and desserts). After a nice get-together, our die-hard fishermen and fisherladies, went to the rearing pond for fishing. It was getting quite dark, but for sure there were fish caught. Winners to be revealed in October's Fishing Club Newsletter.

---
IDNR: NEW STAMPS FOR CANOES/KAYAKS, ETC.
WATER USAGE STAMPS: Owners of non-motorized watercraft, canoes, kayaks and paddle boats in Illinois are no longer required to have those watercraft titled/registered in Illinois, unless the vessels have a motor or sail. They are now required to purchase a "Water Usage Stamp" for $6.00 per calendar year for each of the first three vessels, and $3.00 each for any additional vessel. All of the new Water Usage Stamps (also known as Paddle Passes) must be purchased at the same time to receive the discount. Water Usage Stamps are mandatory. The stamps should be available over the counter from the DNR Direct License and Permit Point of Sale vendors beginning July, 1 2013.
Available at: Angelo's, T&C, BassPro, Circle K, etc. You will need your title or registration card to show your HIN (Hull ID Number). The stamp must be affixed to the vessel.

---
THE FISHING CLUB
Our Fishing Club teaches, encourages, and assists those who desire to learn more about fishing in a fun-filled and friendly environment.
The Club offers a variety of guest speakers, fishing contests, fishing seminars, and social events. For further information about Shadow Lakes Fishing Club visit their website at:
http://www.sportsmanfishingclub.com/
The Fishing Club holds a number of events and fishing contests each year. Every year, we run the "Fish of the Month" contest for all twelve months. Submit a picture and fill out a form located in ten of the Club's boxes around the lakes. The selected winner each month wins a prize and has their photo on our bulletin board, website and newsletter.
Every dollar we generate goes into stocking our Lakes and our family events, so please consider joining the Fishing Club to help support our waters and our fishery.
Events will be posted at the Amenity Center and on the gate bulletin boards