CALENDAR AT A GLANCE
January/February 2018

---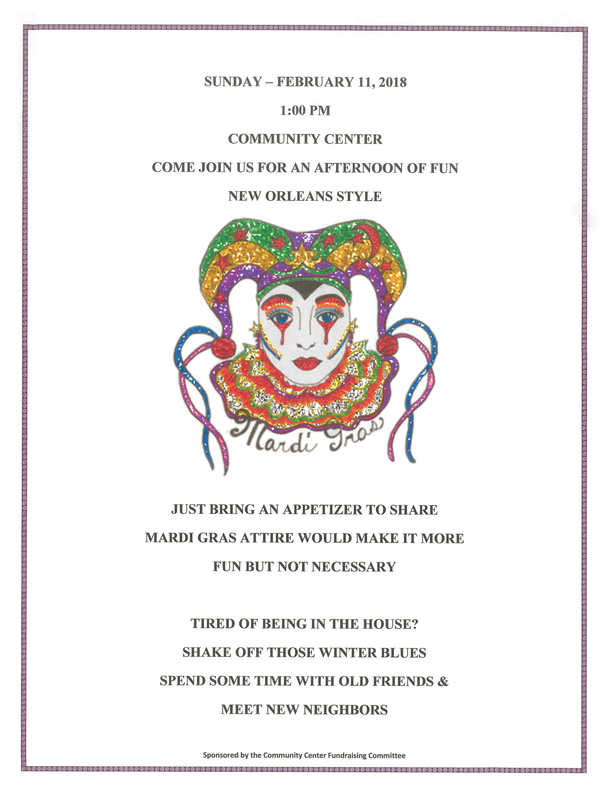 ---
BOARD OF DIRECTORS MEETING
FEBRUARY 17, 2018
COMMUNITY CENTER-9 AM

---

LAKEVIEW CAMPGROUND MYSTERY
2017
WHO DID IT? - SEE BELOW....

---
ALL RESORT FISH FRY
July 29TH
Great event for all of Shadow Lakes' residents

The day was perfect. From sign in to the end. Winners: John K for golf cart tires donated by GCP and Jane H the 50/50 raffle $300. A thank you to all, especially Joe, Rick, Don and Fred for the excellent fish. To every one who donated their time and those who brought the shared dishes.
Looking forward to next year's Fishing Club All Resort Fish Fry!

---
GOLF CART POKER RUN PICTURES OF 2017
HOSTED BY
The Community Center Fundraising Commttee

---